Church of the Heart Those who lead many to righteousness, like the stars for ever and ever.
Daniel 12:3
A masterpiece has been compiled through the fine medley of 'art of light & concrete' and Maiim Vision Village's beautiful nature....
'The Church of the Heart', realized by the world-famous architect, Tadao Ando, is finally open.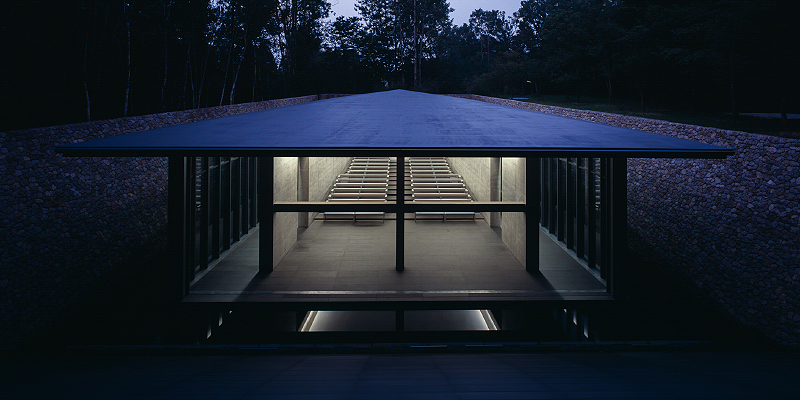 Church of the Heart with Ando Tadao
Maiim Vision Village's 'The Church of the Heart'
Maiim cherishes the values of all nature, people, and cultures, and uncovers the cultural values that we pursue from 'The Church of the Heart' that was forged by the world-famous architect, Tadao Ando, said to be 'an artist that can wield both light and concrete'.

Three buildings belonging to the Church of the Heart are situated in a wooded setting and are designed with the understanding of nature, along with a steel roof made of polyhedron structure as well as geometric crystal.
The Church of the Heart projects a silhouette that possesses a mysterious and charming design that echoes the stunning and diverse scenery that seems as if it is floating on water amongst trees, while showcasing its beauty of space that has been sourced from the harmony between the dual structure of concrete & glass and light. Its cozy and understated chapel, designed to widely spread the touching sounds that it resonates from its insides, is connected with a fully glass door which opens up to the remarkable exterior and interior of the church and facilitates the impressive views found outside with streams of light.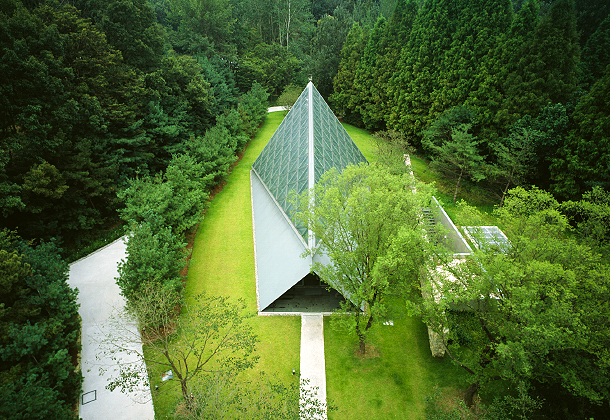 Gallery
The gallery of the Church of the Heart, situated along the access road that leads visitors to the location, is shaped like a tunnel due to its combination of a glass wall and a steel gable roof supported by frames. It can be used as a greenhouse or for a variety of other purposes thanks to its internal light and the natural sensations produced from the environment of the building that consists of the glass wall and the high ceiling.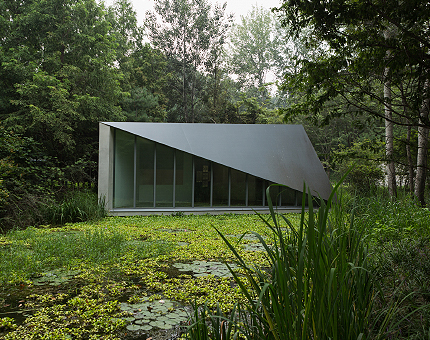 Library
The library at the Church of the Heart, a meeting and resting place for people, carries a sensation of space found in the midst of a wooded setting with a quaint, little pond. It overlooks the pond, while its distinctive layout makes the scene seem as if it is floating on water. This special place features a unique structure and has an overarching atmospheric tone that gives off different views depending on one's position, set against the backdrop of its natural surroundings.